You Are Invited!
Friday, November 20, 2020
12:00 PM - 1:00 PM
Meet our November Guest Speaker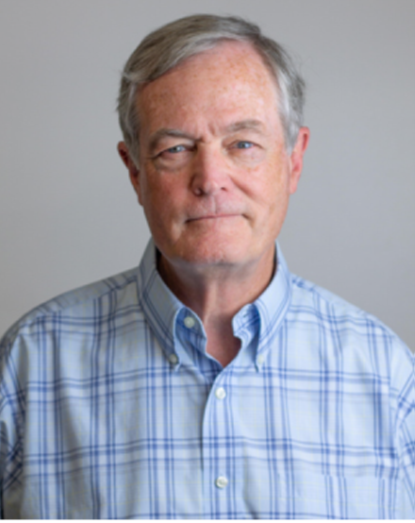 Dan Cooper
TOPIC: Tips and Tricks to Deploy When Creatively Stuck
Greetings Harvard Alumni and Friends,

Join us Friday, November 20th at the HBS/Harvard Virtual November Lunch Club get together. We are excited to have Dan Cooper joining us. Dan Cooper's talk will explore a challenge common to us all—overcoming those all-too-frequent times when the creativity we need for our careers or hobbies abandons us. Accepted wisdom says that creativity is a matter of serendipity and is not a capability that can be
produced on demand. However, modern research reveals that there are, in fact, techniques that can be used to overcome the creative blockages we all experience from time to time. We will explore these techniques and the situations in which they can effectively unblock our creative impulses.

The HBS/Harvard 'Lunch Club' is an informal virtual lunch gathering via Zoom, and it is an opportunity to talk, network and exchange ideas in a relaxed, virtual atmosphere. We meet on the third Friday of each month from noon until 1 PM and all Harvard alumni are invited. There is no need to RSVP for the HBS/Harvard Luncheons - Just jot down the luncheon date, have your cold beverage and sandwich nearby, and call into our Zoom lunch meeting at noon on Friday. Below are the Zoom Meeting details:

Topic: HBS & Harvard Clubs of San Antonio - Virtual Lunch
Time: Friday, November 20, 2020 at 12:00 PM Central Time (US and Canada)

Join Zoom Meeting
https://us02web.zoom.us/j/88174206238?pwd=SDl0OVN3R1RsVkxhWXV6NUVCcG1vZz09

Meeting ID: 881 7420 6238
Passcode: 1636
One tap mobile 1(346)248-7799,,88174206238#


If you have any questions, please contact Mark Fischer, VP Programming, at 267-250-6000 or mark@amerium.net.

Look forwarding to seeing you at the November virtual luncheon.

All my best,

Ed Tijerina
President
Harvard Club of San Antonio
MORE ABOUT DAN COOPER

Dan Cooper created the leadership development program at Southwest Research Institute. Prior to that, he ran his own educational technology company in Boston. He has spent over 40 years developing educational programs.
His PhD and MS are in educational psychology from Stanford, and his BA is in social relations from Harvard.