The Harvard Club of San Antonio Book Club – December 2023
CLICK HERE TO RSVP
December 10, 2023
Noon to 2 PM
Panera Bread / 999 E Basse Rd, San Antonio 78209

.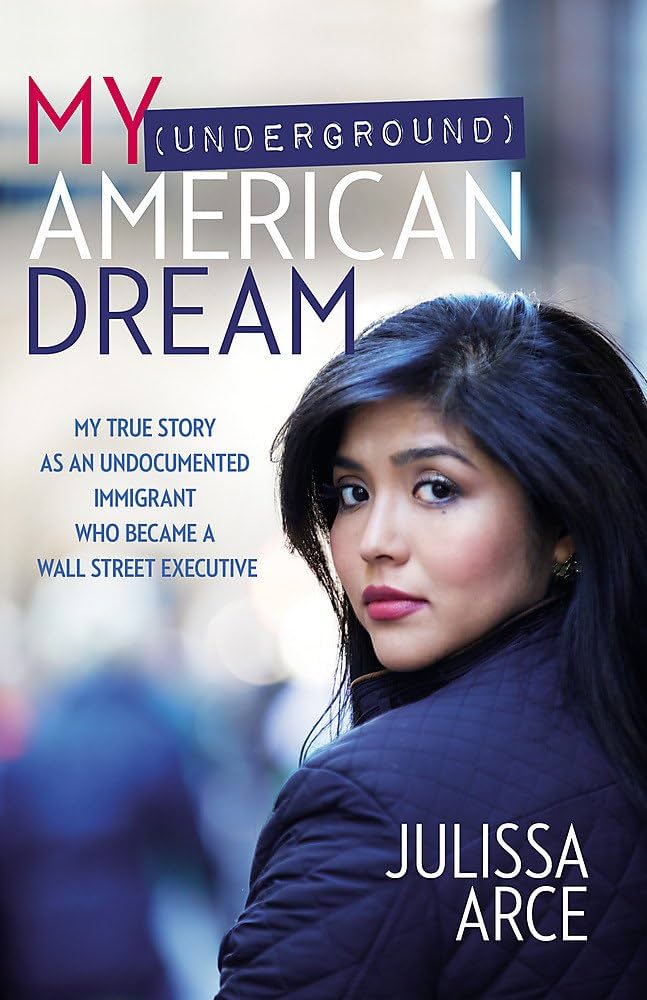 Sunday, December 10, 2023, from 12:00 PM to 2:00 PM. We usually meet on the first Sunday afternoon of each month and we will post 'Date Change' notices on the website, and also notify you via email in the event we have to postpone the book club meeting.
Panera Bread at 999 E. Basse Road, San Antonio, TX 78209. Panera Bread has counter service featuring sandwiches, flat bread pizza, soups, salads, bagels, and pastries. They offer self-serve soda, lemonade, iced tea, coffee, and tea. We're free to have lunch or dessert. They encourage people to hang out. We'll try to snag the large, rectangular table that easily seats eight.

We'll take turns choosing books for the following month's meeting. I am recommending light fiction or non-fiction that will fit into our busy lives. Let's pick books that everybody will want to read, or at least books that nobody will not want to read.

This month's book is "My (Underground) American Dream: My True Story as an Undocumented Immigrant Who Became a Wall Street Executive" by Julissa Arce

. It is available from Amazon in audiobook, Kindle, paperback, and hardcover form.

According to Donald Graham, former publisher of The Washington Post, "A great, bright explosion of a book. A 21st-century David Copperfield with its utterly lovable, wildly imperfect heroine; a plot packed with incident; a few villains and many, many heroes. There are as many miracles as disasters, and no place to catch your breath. The reader will cheer and then be sad – and will learn much about the lives of young immigrants in America."

Please let us know if you will attend, get and read the book, be ready to discuss, and be ready to suggest another book for us to read.



From the Amazon description:
What does an undocumented immigrant look like? What kind of family must she come from? How could she get into this country? What is the true price she must pay to remain in the United States?
JULISSA ARCE knows firsthand that the most common, preconceived answers to those questions are sometimes far too simple – and often just plain wrong.

On the surface, Arce's story reads like a how-to manual for achieving the American dream: growing up in an apartment on the outskirts of San Antonio, she worked tirelessly, achieved academic excellence, and landed a coveted job on Wall Street, complete with a six-figure salary. The level of professional and financial success that she achieved was the very definition of the American dream. But in this brave new memoir, Arce digs deep to reveal the physical, financial, and emotional costs of the stunning secret that she, like many other high-achieving, successful individuals in the United States, had been forced to keep not only from her bosses, but even from her closest friends.

From the time she was brought to this country by her hardworking parents as a child, Arce – the scholarship winner, the honors college graduate, the young woman who climbed the ladder to become a vice president at Goldman Sachs – had secretly lived as an undocumented immigrant. In this surprising, at times heart-wrenching, but always inspirational personal story of struggle, grief, and ultimate redemption, Arce takes readers deep into the little-understood world of a generation of undocumented immigrants in the United States today- people who live next door, sit in your classrooms, work in the same office, and may very well be your boss. By opening up about the story of her successes, her heartbreaks, and her long-fought journey to emerge from the shadows and become an American citizen, Arce shows us the true cost of achieving the American dream – from the perspective of a woman who had to scale unseen and unimaginable walls to get there.