The Harvard Club of San Antonio Book Club – November 2023
CLICK HERE TO RSVP

NOTICE THE NEW DATE FOR THE NOVEMBER BOOK CLUB IS SUNDAY, NOVEMBER 12, 2023!

Sunday, November 12, 2023, from 12:00 PM to 2:00 PM. We usually meet on the first Sunday afternoon of each month and we will post 'Date Change' notices on the website, and also notify you via email in the event we have to postpone the book club meeting.
Panera Bread at 999 E. Basse Road, San Antonio, TX 78209. Panera Bread has counter service featuring sandwiches, flat bread pizza, soups, salads, bagels, and pastries. They offer self-serve soda, lemonade, iced tea, coffee, and tea. We're free to have lunch or dessert. They encourage people to hang out. We'll try to snag the large, rectangular table that easily seats eight.

We'll take turns choosing books for the following month's meeting. I am recommending light fiction or non-fiction that will fit into our busy lives. Let's pick books that everybody will want to read, or at least books that nobody will not want to read.

This month's book is "The Heaven & Earth Grocery Store: A Novel

" by

James McBridge. It

is available from Amazon in audiobook, Kindle, paperback, and hardcover form.

Please let us know if you will attend on November 12th, get and read the book, be ready to discuss, according to the New York Times Book Review, "a murder mystery locked inside a Great American Novel," and be ready to suggest another book for us to read.

.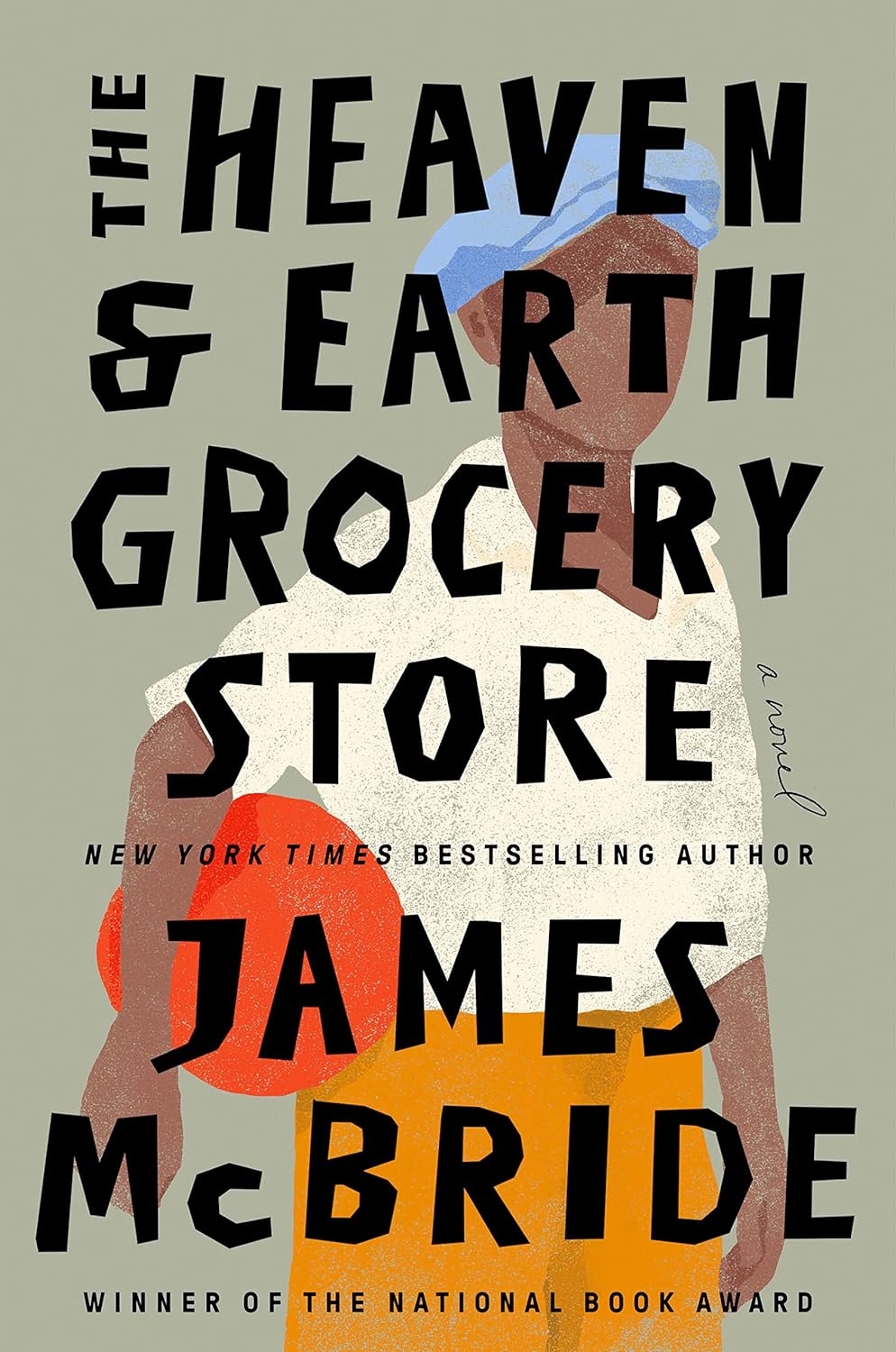 November 12, 2023
Noon to 2 PM
Panera Bread / 999 E Basse Rd, San Antonio 78209

From the Amazon description:
In 1972, when workers in Pottstown, Pennsylvania, were digging the foundations for a new development, the last thing they expected to find was a skeleton at the bottom of a well. Who the skeleton was and how it got there were two of the long-held secrets kept by the residents of Chicken Hill, the dilapidated neighborhood where immigrant Jews and African Americans lived side by side and shared ambitions and sorrows. Chicken Hill was where Moshe and Chona Ludlow lived when Moshe integrated his theater and where Chona ran the Heaven & Earth Grocery Store. When the state came looking for a deaf boy to institutionalize him, it was Chona and Nate Timblin, the Black janitor at Moshe's theater and the unofficial leader of the Black community on Chicken Hill, who worked together to keep the boy safe.

As these characters' stories overlap and deepen, it becomes clear how much the people who live on the margins of white, Christian America struggle and what they must do to survive. When the truth is finally revealed about what happened on Chicken Hill and the part the town's white establishment played in it, McBride shows us that even in dark times, it is love and community—heaven and earth—that sustain us.

Bringing his masterly storytelling skills and his deep faith in humanity to The Heaven & Earth Grocery Store, James McBride has written a novel as compassionate as Deacon King Kong and as inventive as The Good Lord Bird.